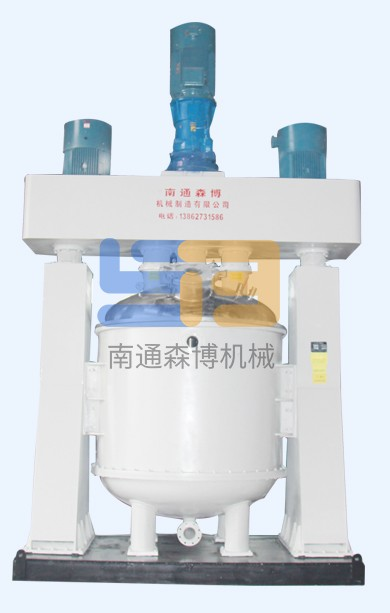 Rotation and revolution, stirring and kneading, stirring without dead ends, viscosity of 0-15 million cp; laboratory and industrial grades to 8000L can be processed; negative pressure -0.098Mpa can achieve so much, high degree of vacuum retention; temperature can be Control, accuracy ± 5 ℃; low-speed kneading and stirring and high-speed dispersion in a material tank at the same time ;.
Configuration of various stirring forms: door frame type, paddle type, dispersing disc, bow tie, etc .; discharge method: extrusion discharge, positive pressure discharge, pump delivery;
Applicable to the production process of liquid / liquid, solid / liquid, paste / paste, powder / paste and material density, large disparity, medium and high viscosity (tens of thousands to hundreds of thousands of centipoise) in various industries; special processes Conditions, such as explosion-proof, high temperature resistance, wear resistance, corrosion resistance, etc., can be customized.
Model
Volume L
Feeding volume L
Motor power KW
Stirring speed rpm
Dispersion speed rpm
Degree of vacuum
QJB-300
300
240
11、7.5、11
33
0~980×2
≤-0.98MPa
QJB-600
600
450
11、18.5、11
33
0~980×2
≤-0.98MPa
QJB-1100
1100
900
37、22、37
23
0~980×2
≤-0.98MPa
QJB-5000
5000
4000
45、30、45
23
0~980×2
≤-0.98MPa
QJB-8000
8000
6500
45、30、45
23
0~980×2
≤-0.98MPa
Can be customized according to user needs